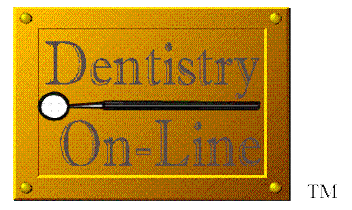 Other Dentistry Sites on the Web


Dental Students Network


USAF Dental Investigation Service at Brooks Airforce Base


The Appledore Clinic


Boyden Dental Practice.


Clayton Scott & Associates


Australian Orthodontic Institute.


Creighton University School of Dentistry Website


University of Iowa College of Dentistry Internet Site


Minnesota Dental Research Center for Biomaterials and Biomechanics.
Part of the School of Dentistry at the University of Minnesota.


Baylor College of Dentistry


Sri Lanka Dental Association


Dental X-Change Large Files - beware if you have a slow link


Integra


Medweb's dental site


Guy's dental materials conspectus


Jack Fahner's Dutch Dental Page


DERweb


Den-Tel-Net


University of Michigan - Dental Informatics and Public Health


UMDS Guy's Hospital, Dept. Oral Medicine and Pathology

Do you know another useful dentistry site on the Web?
Please send us the URL
E-mail us at rob@priory.com and mark your letter: 'URL for Other Sites'.


Return to Dentistry On-Line

Acknowledgements to:
Jack Fahner
Chris Osborne
Carl Stewart
W.Paul Lang
Fernando Gonzalez
Dr. Tom WP Korioth
Mark H. Taylor
Mike Snow
Dr. M.F. Jameel


All pages copyright © Priory Lodge Education Ltd1994-2000.