Useful Places

Achoo - Healthcare Directory


BBC Health Site


Cochrane


Healthgate MEDLINE


General Medical Council (UK)


National Institutes for Health (US)


National Library for Medicine (US)


The UK Department of Health and its National Service Framework


University of York

The Whole Brain Atlas


Parkinson's Web


Neurosurgery at Massachusetts

Cardiology

What's new in cardiac ultrasound and echocardiography - a web journal edited by Daniel Shindler M.D.
Clinical Trials Worldwide

Centerwatch A clinical trials listing service, listing approximately 650 clinical trials.

Endocrinology

The Diabetes and Endocrinology Home Page presents information for people with diabetes, thyroid and other hormonal problems. Interesting features include interactive quizzes to measure your diabetes knowledge, how well you are taking care of your diabetes, and a way to calculate how improving your diabetic control lowers your risk of complications.
Gastroenterology

Hepatitis This site provides updates on serology, patient care issues, new papers and news.
Genetics/Cytogenetics

The Genome Database The GDB Human Genome Data Base
Infectious Disease

TBFocus

Emerging Infectious Diseases

Tuberculosis - a ghost from the past

Other Electronic Journals

Journal of Biological Chemistry
Pathology

The Internet Library of Pathology Some great images!
Pharmacology

US Food and Drug Administration


PharmInfoNet

Reference Laboratories

Arup Labs Reference laboratory with good laboratory medicine information.

Student Doctor Sites/Resources

Cyberounds Monthly interactive clinical conferences in 15 medical subject areas

Colorado State University 3D Anatomy Project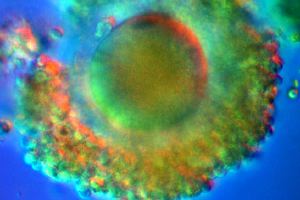 The Internet Library of Pathology
Substance Abuse

(US) National Clearinghouse for Alcohol and Drug Information A thorough and attractive set of pages on substance abuse.


(US) Homepage for the Center for Education and Drug Abuse Research (CEDAR) 20-year high-risk/family study of substance abuse at the University of Pittsburgh


(US)Homepage for the Society for Prevention Research (SPR)


HabitSmart Web (Addictions)


AL-ANON & ALATEEN

Virology

All the Virology on the WWW Includes the Big Picture Book of Viruses and a series of on-line courses and tutorials.
Do you know another useful medical site on the Web?
Please send us the URL by filling in our dedicated form